2022 National Reconciliation Week Online Draw winners
2 June 2022
Congratulations to our Community Sector winners of the 2022 National Reconciliation Week draw:
ACTCOSS CEO's Award for Ingenuity in Reconciliation – Key2 Learning College
ACTCOSS Staff Encouragement Award – Toora's Domestic Violence & Homelessness Service (TDVHS)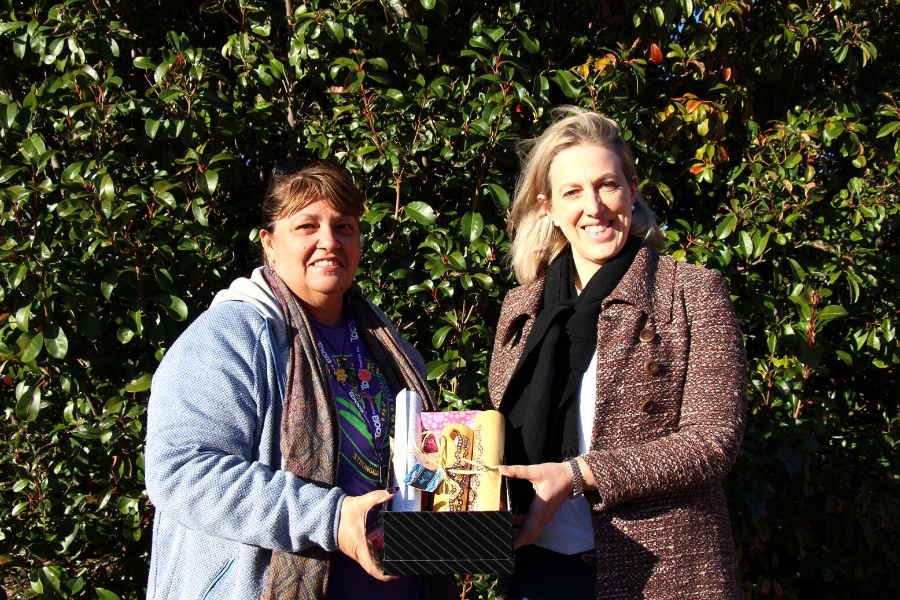 Prize draw winner – Diversity ACT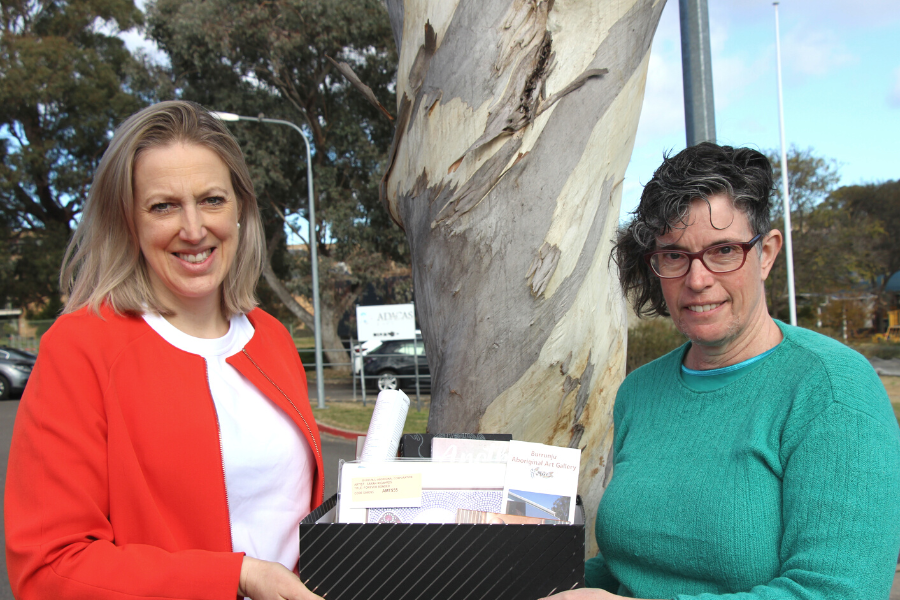 Prizes included:
x2 artworks from Burrunju Aboriginal Art Gallery
Indigenous painted Cheese Platter Cutting Board
Homemade set of Clap Sticks
A selection of books by prominent Aboriginal Authors
A selection of books and DVDs
the AIATSIS Map of Indigenous Australia Large (framed)and various other resources.
Thank you to all of the organisations that entered the draw and shared how their workplace would recognise and celebrate National Reconciliation Week.
You can read the entries below.
Red Cross
Red Cross ACT is currently implementing a new RAP, in doing so we are engaging with local communities and external stakeholders such as the healing foundation. Most recently in Canberra Red Cross hosted The Healing Foundations workshop delivered to all first nations staff across the country. I myself am personally invested in creating healing opportunities for Stolen Generations members as well as working to educate and strengthen overall knowledge within our community. As Regional Manager I am to work with community to source solutions to disadvantage, stigma and closing the gap. I think the most powerful word is ACTION, we need to take action rather than ticking a box. We aim to empower education, knowledge and ACTION.
Diversity ACT Community Services
Noting that there are some complex issues around LGBTIAQ+ people in some Indigenous groups (e.g. we have had a Ngunnawal elder tell us that there weren't any LGBTIAQ+ people in Australia before the arrival of the colonisers, which is disputed by other groups such as the Sista girls and Brother Boys in the Northern Territory and the Torres Strait Islands): We are actively seeking ways to work more closely with Indigenous organisations such as Winnunga Nimmityjah. We work within our social support groups to ensure that our members are aware of reconciliation – for example our youth group members are encouraged to learn about whose lands they were born on and to provide acknowledgements of country at our public events. We would love to create a RAP, but haven't been able to get enough members on board to start the process.
Dementia Australia
We are currently looking to partner with an Aboriginal Service Provider to offer a program titled "First Nations Virtual Reality Dementia Carer Education Program"¬ù. We applied and were successful in receiving a grant with the intent of the grant being that we to deliver one Indigenous specific EDIE workshop, in 2022. In addition to the delivery of the workshop, the grant includes a follow up individual conversation/consultation with each participant up to one month after participating in the workshop, to provide any additional information or support and/or to link participants into other appropriate Dementia Australia services. We are aiming to have up to 10 Indigenous carers attend the program, and each will be asked to complete a brief pre and post questionnaire on the day of the session. They are also to be asked to consent to a follow up call between 2 – 4 weeks post the session to check in on any strategies they have implemented or any additional supports they made benefit from.
Capital Health Network
In the spirit of reconciliation Capital Health Network (CHN), ACT's Primary Health Network, is committed to implementing our co-designed Cultural Competency Framework to work to make changes from within our organisation to grow our cultural understanding and competencies. This is supporting us to improve systems of service and standards so that they better acknowledge the contribution of First Nations people in our community and better incorporate those contributions into our service delivery. We are committed to remaining brave in confronting our history, short-comings, and areas for improvement within our own organisation through continuous review and reflection. We embrace the fact that we are on a continuous journey of cultural competency learning and development, that has no stopping point or final destination. We continue to allow ourselves to be vulnerable during self-assessment both as an organisation and as individuals within that organisation. In celebration of #NRW CHN staff embraced the opportunity to experience a cultural immersion day guided by Ngunnawal representatives. Staff completed a 'Cultural Competency Self Reflection Tool' before the day. By walking on Ngunnawal Country we learnt from our hosts their history, wisdom, values, cultural ceremonies, and spiritual creation dreaming stories along the way. Then we learnt and tried traditional weaving whilst yarning about our experience and how we can implement our learnings from the day into our strategic vision. Our vision centres around facilitating the co-design, funding and support programs and services that improve access to culturally safe health and wellbeing services to meet the needs of First Nations people living in the ACT. Staff reported that the immersion day was a unique and heartfelt experience in our journey towards reconciliation which has given them the opportunity for a deeper understanding of valuable local knowledge and appreciation of First Nations people and the land on which we work. We believe this understanding will better support us to make positive change in the community for local First Nations people.
Key 2 Learning College
We have made changes across the College to demonstrate reconciliation through our recruitment for new staff, recruitment of students, safe meeting space for Aboriginal and Torres Islander people and art works. In our strategic plans for the next 12 months we are going to create a Reconciliation Action Plan (RAP) for the College.
Toora Women Inc.
Toora's Domestic Violence & Homelessness Service (TDVHS) has long recognized the importance of employing an Aboriginal & Torres Strait Islander woman to not only support & guide its staff to ensuring cultural safety is a priority, but to also provide a choice for our Aboriginal & Torres Strait Islander women & community who are impacted by DFV and or homelessness. Toora is a small NGO, and we made the brave decision to create a new position and employ a Aboriginal Liaison Officer (ALO). Why this was brave was not only were we not funded for this position, and with an extremely high case load already, we decided not to recruit another Case Coordinator but instead fill the identified gap in our service by employing an Aboriginal and or Torres Strait Islander woman. Our ALO commenced employment with TDVHS in January 2021 which has been well received by staff and the Aboriginal & Torres Strait Islander community. She is an integral part of our team with her sharing and imparting her cultural knowledge and experiences. In the past 18mths our ALO has connected well in our community and has positively changed the perception of Toora within the community. Our ALO has built positive working relationships and re-gained trust by becoming more visible within the Aboriginal & Torres Strait Islander community as well as being vital support to staff who are working with Aboriginal & Torres Strait Islander women and families by providing guidance and a cultural lens to their work and practice. Some changes have already been implemented in our workplace to make it more inviting and culturally safe for Aboriginal & Torres Strait Islander women to access our service. We have been successful in several grants to help us achieve this. A major and exciting project the ALO is currently working on is having a healing garden/safe place created in one of our locations which will involve staff, our clients & community. Aligning with Toora's RAP, we have engaged local Indigenous businesses to assist us with the creation of this and this space will continue to be utilized working with local Indigenous businesses & artists with bush medicine & healing workshops into the future. To build our Indigenous capability across the organisation, we are currently recruiting for a Case Coordinator using the special measures provision to increase our Aboriginal & Torres Strait Islander staffing which has never been done before.
Havelock Housing Association
Even though we are small we are mighty!!! We are starting our journey of reconciliation by starting our first RAP. The first step is the hardest and we are up for the challenge. We accept we need to change and are committed to this change. The RAP will be an important step towards this. We are passionate about learning about indigenous culture, history and achievements. We are ready to look inwards and grow as an organisation within this space. We recognise that each of us can contribute to achieving reconciliation in Australia and Havelock is ready!!!.
EveryMan Australia
EveryMan is a mainstream organisation with an Indigenous Support and Accommodation program with in EveryMan that is run by Indigenous workers, we as an organisation strive to have a cultural lens over all our programs. We work closely with Indigenous elders who provide staff with cultural support and work in collaboration with us and provide mentoring to many clients. EveryMan has a RAP committee that brings in cultural aspects to the work place and policies. This committee organise events for all indigenous clients including combined artwork with clients and workers where they made plaques with acknowledgment of country in partnership with Toora. The RAP committee organises events for all EveryMan and Toora clients in hopes to bring awareness to everyone around reconciliation and Indigenous issues and the barriers they face. The RAP committee has put together an anti discrimination policy across Toora and EveryMan. The EveryMan Indigenous Support and Accommodation program supports indigenous families not only with accommodation but also any other assistance they require this can include Child Protection restoration, navigating the justice system and working closely with Indigenous clients to avoid recidivism. EveryMan wants to show the community that mainstream organisations can work closely with Indigenous clients in hopes to bring reconciliation even just one step closer and working towards closing the gaps.